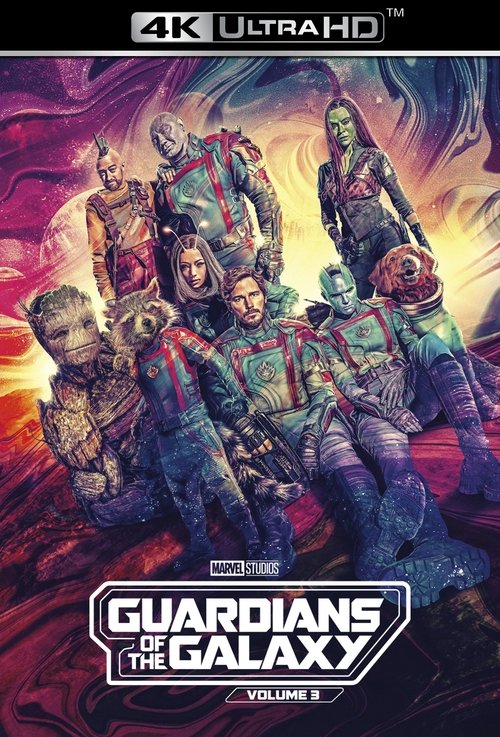 »INFORMAÇÕES«
Baixar Filme: Guardiões da Galáxia – Vol. 3 Torrent
Titulo Original: Guardians of the Galaxy Volume 3
IMDb: 8,3/10
Lançamento: 2023
Gênero: Ficção científica, Aventura, Ação, Comédia
Idioma: Português, Inglês
Legenda: Português
Duração: 2h 30 Min
Tamanho: 1.35 GB / 2.77 GB / 11.09 GB / 22.41 GB / 24.72 GB
Qualidade: BluRay 4k | 720p | 1080p
Extensão: MKV / MP4
Codec de Áudio: AC3 5.1 / AAC 2.0
Qualidade de Áudio: 10
Qualidade de Vídeo: 10
Servidor Via: Torrent
ADICIONADO DUAL 10/10!

Sinopse: Peter Quill, que ainda está a recuperar da perda de Gamora, tem que reunir a sua equipa para defender o universo e proteger um dos seus. Uma missão que, se não for concluída com sucesso, pode levar ao fim dos Guardiões como os conhecemos.
:: DUBLADO / DUAL ÁUDIO ::
BluRay 1080p FULL IMAX (6.97 GB) (MKV)

BluRay 2160p IMAX 4K HD-R (MKV)

---
:: LEGENDADO ::
---

---
Baixar Guardiões da Galáxia – Vol. 3 Torrent (2023) Dublado BluRay 4k | 720p | 1080p / Dual Áudio 5.1 – Download