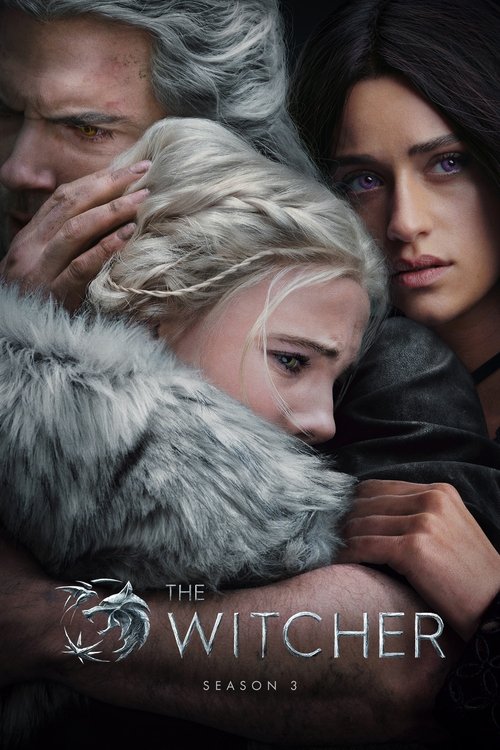 »INFORMAÇÕES«
Baixar Serie: The Witcher 3ª Temporada Completa Torrent
Titulo Original: The Witcher S03
IMDb: 8,2/10
Ano de Lançamento: 2023
Gênero: Sci-Fi & Fantasy, Drama, Action & Adventure
Idioma: Português, Inglês
Legenda: Português
Duração: 1h./Ep.
Tamanho: 13.59 GB / 1.75 GB / 12.09 GB
Qualidade: WEB-DL 720p | 1080p
Extensão: MKV
Codec de Áudio: AC3 5.1 / AAC 2.0
Qualidade de Áudio: 10
Qualidade de Vídeo: 10
Servidor Via: Torrent

Sinopse: Em The Witcher, série original da Netflix, Geralt de Rivia (Henry Cavill) é um solitário caçador de monstros, que luta para encontrar seu lugar num mundo onde pessoas são mais crueis que criaturas. Mas seu caminho irá cruzar com duas figuras que mudarão sua vida: a feiticeira Yennefer de Vengerberg (Anya Chalotra) e a princesa poderosa Cintran Ciri (Freya Allan). A trama acompanha os três em linhas do tempo diferentes até que finalmente suas vidas são conectadas quando se juntam na Batalha de Sodden Hill contra os invasores de Nilfgaard.
:: DUAL ÁUDIO / DUBLADO ::
3ª Temporada VOLUME 01 WEB-DL 1080p (Mkv)

3ª Temporada VOLUME 02 WEB-DL 1080p (Mkv)

---
:: LEGENDADO ::
3ª Temporada VOLUME 01 WEB-DL 720p (Mkv)

3ª Temporada VOLUME 01 WEB-DL 1080p (Mkv)

3ª Temporada VOLUME 01 e 02 WEB-DL 720p (Mkv)

3ª Temporada VOLUME 01 e 02 WEB-DL 1080p (Mkv)

---

---
Baixar The Witcher 3ª Temporada Completa Torrent (2023) Dublado WEB-DL 4K | 720p | 1080p / Dual Áudio 5.1 – Download